Get your Instant-Issue Debit Card today!
Choose from a wide variety of local high schools and colleges or pick a chicken, cow, deer, ocean or waterfall background to customize your debit card.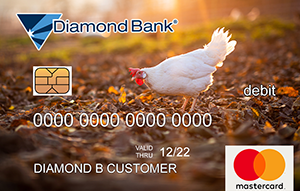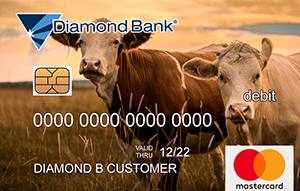 Please contact your local branch if you are not currently using an EMV chip Debit Card. With the additional security features of the chip card, Diamond Bank has removed all out of state transaction blocks. Your card will no longer be blocked for transactions occurring within the United States, however, we will still require notification if you are traveling to a foreign country.